Robert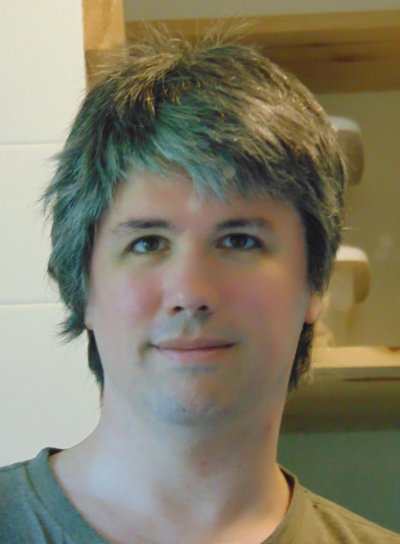 Accolades
"The highlight of the evening"
--Better Homes and Gardens
"[...] easily the beau ideal among Wisconsin's multitudes of accomplished amateur lexicographers"
--The New York Review of Books
"Perhaps the personification of magniloquence"
--Cat Fancy
"[...] a shrieking, tumescent delight!"
--Gothic & Lolita Bible
"[Buchanan is] now an aureate vector for that most virulent strain of sensual Yellow Fever"
--Psychology Today
"Very good, very funny at party until we brought out dogs"
--Zladecz
---
I'm an author, lexicographer, cacophonist, ailurophile, bibliophile, cinephile, logophile, inveterate aggregator, dedicated middlebrow, incontestable babe, borderline narcissist, weirdly semi-Mediterranean prairie octoroon and alliterative anastrophe addict. My personality type is superlative INTJ.
---
Avocations & interests
Ambulation
Architecture & interior design
Composition
Cycling
Ethnology
Games:

Board games
Card games
Video games

Graphic design
Lexicography
Linguistics
Microeconomics
Puzzles:

Crossword puzzles
Jigsaw puzzles
Tangram puzzles
Word-finder puzzles

Organized crime
Photography
Reading
Ukiyo-e
---
Favorites
Authors
Woody Allen
Anthony Burgess
William S. Burroughs
Beverly Cleary
H.P. Lovecraft
Cormac McCarthy
Edgar Allan Poe
Dr. Seuss
Hunter S. Thompson
Voltaire
Comics creators & mangaka
Sergio Aragonés
Narumi Kakinouchi and Toshihiro Hirano
Frank Miller
Masamune Shirow
Bill Watterson
---
Cineastes
Filmmakers
Woody Allen
Pedro Almodóvar
Catherine Breillat
John Carpenter
Joel and Ethan Coen
Terry Gilliam
Alfred Hitchcock
Shohei Imamura
Alejandro Jodorowsky
Stanley Kubrick
Akira Kurosawa
Kiyoshi Kurosawa
Sergio Leone
David Lynch
Hayao Miyazaki
Maurice Pialat
Roman Polanski
Éric Rohmer
Jan Svankmajer
Thespians
Sho Aikawa
Jacqueline Bisset
Richard Burton
Catherine Deneuve
Gerard Depardieu
Charles Durning
Jeff Fahey
Peter Falk
Pam Grier
Gene Hackman
Rutger Hauer
Isabelle Huppert
Michael Keaton
Jennifer Jason Leigh
Jack Lemmon
Janet Margolin
Tatsuya Nakadai
Paul Newman & Joanne Woodward
Warren Oates
Donald Pleasence
Gena Rowlands
George C. Scott
Paul Sorvino
Jean-Louis Trintignant
Lee Van Cleef
Natalie Wood
---
Musicians & cacophonists
Composers
Johann Sebastian Bach
Angelo Badalamenti
Béla Bartók
Ludwig van Beethoven
Frédéric Chopin
Claude Debussy
Franz Joseph Haydn
Bernard Herrmann
Koji Kondo
Felix Mendelssohn
Ennio Morricone
Wolfgang Amadeus Mozart
Krzysztof Penderecki
Sergei Prokofiev
Maurice Ravel
Domenico Scarlatti
Franz Schubert
Toru Takemitsu
Antonio Vivaldi
Soloists
Vladimir Horowitz
Arturo Benedetti Michelangeli
Ivo Pogorelic
Maurizio Pollini
Sviatoslav Richter
Leonard Rose
Mstislav Rostropovich
Mitsuko Uchida
Folk music & musicians
Ainu
Catalan
Flamenco
Kumidaiko
Romanian
Tarantellas
Electronicists
John Carpenter
Depeche Mode
Masonna
Pan sonic
Others
Einstürzende Neubauten
Nick Drake
Rhythm & blues singers
James Brown
Sam Cooke
Marvin Gaye
Rockers
The Beatles
Frank Black
David Bowie
The Breeders
The Doors
Joy Division
Roy Orbison
Pink Floyd
The Pixies
The Ramones
The Runaways
The Smiths
Spinal Tap
---
Others
Constantin Brancusi
Antoni Gaudí
Ed Logg
Shigeru Miyamoto
---
Painters & engravers
Saul Bass
Salvador Dalí
Albrecht Duerer
Yukio Kitta
Pierre-Auguste Renoir
Hajime Sorayama
Frederic Soulacroix
Johannes Vermeer
---
Humorists
Best Brains
Million Dollar Extreme
Monty Python
---
Table games
Battleship
Checkers
Connect Four
Jenga
Mahjong
Monopoly
Parcheesi
Reversi/Othello
Simon
See also...
...these books, these movies and these video games
---
Peeves
Architards
Le Corbusier
Frank Gehry
Thom Mayne
Jean Nouvel
Fauxteurs
Michael Bay
Luc Besson
Kenneth Branagh
Roland Emmerich
Spike Lee
Gary Ross
Kevin Smith
Lars von Trier
Joss Whedon
(sub-)Literary hacks
Roger Ebert
Stephenie Meyer
Philip Roth
J. K. Rowling
John Scalzi
Kurt Vonnegut
Miserable musicians
Bush
Phil Collins
Celine Dion
Drake
Duran Duran
Electric Light Orchestra
Matchbox Twenty
John Mellencamp
Rage Against the Machine
Rush
Bruce Springsteen
U2
Kanye West
Online rookeries
Amazon
Apple
Facebook
Linkedin
Quora
Twitter
Social and ideological failures
Animal abusers
Censors
Cultists & ideologues:

Evangelicals
Hippies
Hipsters
Marxists
MGTOW
National Socialists
Scientologists
Social justice warriors
Third-wave feminists
Vegans

Fans:

Beatlemaniacs
Gridiron football fans
GTK 3's apologists
Joy Division's fans
Kanye West's sober fans
Michael Jackson's fans

Fuckboys
Milksops
Philadelphians
Surgical addicts
Wastrels